Dog and Puppy Training at Schulhof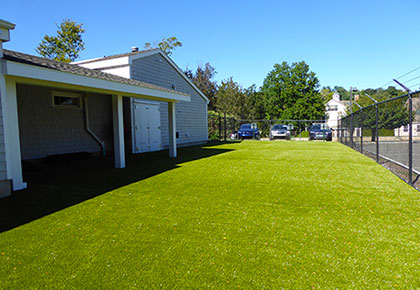 We have constructed a new Puppy Socialization and Dog Training area with artificial turf and a shade structure in the fenced in area at the back of the animal hospital.
Doggy Day School – Begins February 28th, 2023!
Announcing our Doggy Day School Enrichment Program, starting just in time to get your pup behaving before the Summer vacation!
In Doggy Day School your pup will learn to be well-behaved in multiple situations! The Program will happen in conjunction with Doggy Day Care, and be a once-a-week, day-long, experience for a series of 8-weeks. Pet parents have a choice of Tuesdays and Wednesdays. Each dog's curriculum will be custom-tailored to their individual training goals and each day will end with a go-home review to teach Pet Parents how to transfer the new skills to at-home life.
Day School activities will be scheduled around improving your dog's behavior, providing enrichment, and socializing. A morning private training session will be followed by rest and then a playtime to decompress, followed by a second afternoon training session. Drop off will be 7:30am to 8am and pick up will be between 5:00 and 6:00 pm.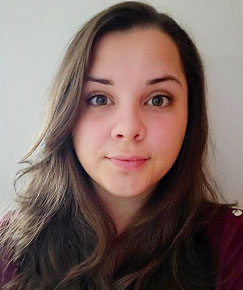 Before starting Day School, a consultation will be scheduled to discuss your dog's current behavior and which goals you would like to achieve. From there we will establish a training program that will best set you and your dog up for success.
Day School sessions will be facilitated by Robyn Bartomioli, who has a four-year degree in Canine Management and Training from SUNY Cobleskill.
The 8-week, one-session-per-week, series is $972. Follow up Day School days are $135. The initial consultation is $99. And you can be assured that all of the dogs in the Day School environment are current on their inoculations and are parasite free, as we require up-to-date rabies, Bordetella, a second DHPP shot, and a negative fecal exam.
Group Doggy Training Classes
Why is dog training important?
Dogs are MUCH move loveable when they do not jump up on people, especially strangers, walk by your side on and off leash, instead of dragging you down the path, come when called, especially when a dangerous situation arises, or sit and stay on command, especially when you are dining outdoors or with a group of people. Dogs need to know you are in charge, or they will take charge, and their needs and desires may be different than yours… the majority of dogs are surrendered because of behavioral issues.
What will my dog/puppy learn?
Over the course of time, in our training sessions, your dog will learn to obey the commands, Focus, Sit, Down, Stay, Leave It, and Drop It, as well as Loose Leash Walking and Coming when called. We can also help you solve a variety of behavioral problems, such as Chewing, Jumping, and Nipping, as well as Aggressive Behavior.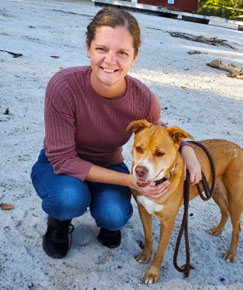 Who will be training my dog?
Julia King, who is from Germany, is a professional Dog trainer certified by the Animal Behavior College in 2015. Julia has been training Dogs for over 13 years, using positive training methods in different parts of the country. She has worked with all ages and breeds of dogs with many different behavior problems and volunteers her spare time fostering dogs and volunteering with local rescues.
Julia offers 6- week Group Beginner and Advanced Obedience Training courses, which meet once a week, one hour per session, with 3-5 dogs each. Julia also offers individual sessions for dogs with behavioral problems such as nipping, chewing things they shouldn't, jumping on people, and using the house as a toilet.
Requirements
Up to date Rabies, Bordetella, and Distemper/Parvo vaccinations are required. Dog aggressive canines cannot participate in group classes, but need to be seen individually.
Call and reserve your spot in one of our training programs today!