Nutritional Supplements and Herbal Medicine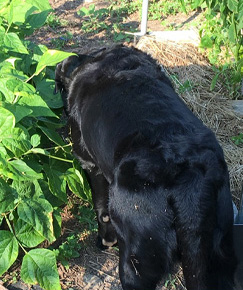 Nutritional Supplements
We offer several brands of dog and cat food designed for both healthy and ailing animals. Choosing the right food may help control weight as well as bladder, kidney, liver, and particularly skin and joint problems. A proper diet can also help control diabetes and arthritis, and can help older pets maintain a better quality of life.
Depending on your pet's condition, our doctors will help you choose the right diet for your pet. We can also prescribe many natural vitamin, mineral, and enzyme supplements, as well as a variety of joint and coat supplements. Sometimes our pets choose their own supplements as in this photo of Sophia picking beans in Daddy's garden…
Herbal Medicine
Herbal medicine is the basis for what we know of today as traditional allopathic medicine. Many of today's pharmaceuticals were originally derived from the purified active component of herbal folk remedies.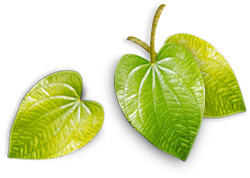 However, more recent science has shown that in fact a number of the constituents of a particular plant may actually work together to cause the healing effect. When the active component is isolated from these other plant compounds found in nature, its healing effect is diminished. Therefore, there has been a movement to explore and use more ancient, complex plant-derived medicines. A number of our practitioners are studied in the use of herbs for healing.