Our Veterinary Staff
Candace R. Benyei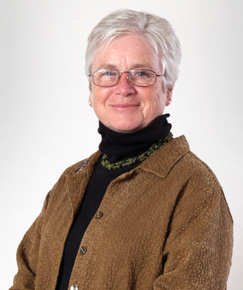 Hospital Administrator Candace R. Benyei, Ph.D., is the wife of Dr. C. Christian Benyei and has worked at Schulhof Animal Hospital under her current title since 1998. She has been involved with the animal care field in one capacity or another since 1972. Her responsibilities include Human Resources, visioning new directions for the Hospital, managing major purchases, financing, staff and facility supervision, resolving client issues, and just generally coordinating the whole picture.
Beyond her years of experience, Candace has a Bachelor of Arts in Chemistry and three Master's Degrees in Family Therapy, School Psychology, and Theology. Her Doctorate is in Clinical Psychology. She is also a long-time farmer, current President of the Fairfield County Farm Bureau, and owns and operates a horse breeding, training and boarding facility.
Asked what she loves most about her work with the Hospital, Candace says it's all about family. "I am married to the owner and the hospital is a family business that not only employs my husband and me, but our two adult children in different capacities that complement their professional and personal strengths."
In addition to all of her professional animal care activities, Candace has a cat named Tigger and enjoys landscaping, raising orchids, riding, giving riding lessons, training horses, writing nonfiction and poetry (she has five published volumes) and practicing homeopathy (she is a classical homeopath). She is also a clergyperson and performs congregational conflict resolution.
Christian H. Benyei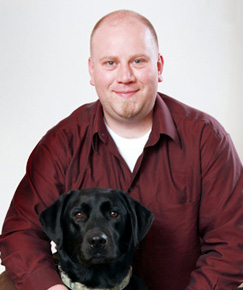 Christian H. Benyei is our CTO (Chief Technical Officer.) He has literally grown up in the business, first working in the Pet Spa as a Veterinary Assistant beginning in 1995, then graduating to Veterinary Technician, and after getting his Bachelors Degree in Computer Science, finally becoming our IT expert. He is responsible for all equipment repairs, building repairs, day-to-day operation oversight, and together with Autumn Wickett our Practice Manager, customer service. When needed, he continues to pinch-hit as a Veterinary Technician.
As the son of the Hospital's owners, Christian says that his skills as a Veterinary Technician are well-seasoned and that he has been expertly trained for this line of work. He adds, "I enjoy working alongside my family and friends and I take much pride in our clinic as we strive to provide the highest level of care to our clients. I also enjoy encountering and overcoming new challenges every day, but most of all, knowing that our staff truly cares for the wellbeing of our clients and their pets makes me proud to be part of the work we do here."
When not at the Hospital, he is kept very busy with his computing consulting company, Black Dog Systems Consulting, which works with other animal hospitals and doctor's offices.
Autumn Wickett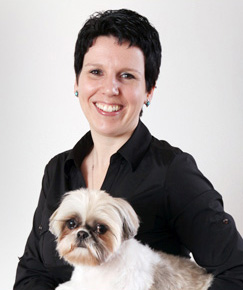 Practice Manager Autumn Wickett has been with Schulhof Animal Hospital since July of 2004 and worked in the pet care field since the fall of 2003. Her duties include Human Resources Management, Accounts Payable & Receivable, Banking, Bookkeeping, and Client Communication. She has an Associate's Degree in Recreational Leadership from Norwalk Community College.
Autumn brings a very strong work ethic to her job here and says she is uniquely devoted to the mission of this hospital. "I like working here for a number of reasons," she says. "I have two of the best employers I could ask for; we have a lot of wonderful people as our clients; and to me, Schulhof Animal Hospital has always felt more like a family rather than just another place to work or a paycheck."
At home, Autumn has a Shih Tzu named Gizmo and a domestic shorthair cat named Cozmopolitan. She also enjoys reading, yoga, movies, concerts, television, cleaning, walking, vegetarian restaurants and wine.
Monica McGovern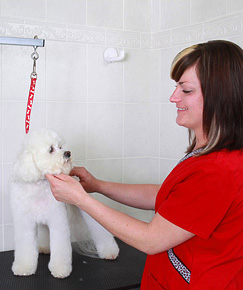 Groomer Monica McGovern has been with Schulhof Animal Hospital since May of 2006 and working as a pet care professional since 1999. Her main responsibilities are providing proper grooming care for all breeds of dogs and cats, which includes shampooing, trimming, nail care, skin care and more.
Asked what unique attributes she brings to her work, Monica says it's a mix of her many years of grooming experience and an artistic flare. "I really enjoy the opportunity to be creative with some of the haircuts we do," she says. "I also like the wonderful bond that exists between the staff. We are like family. I also appreciate that the Hospital is always working to improve on it's facility and resources as well as practicing innovative medicine."
At home, Monica has a Boston Terrier named Bruiser and two cats, a Munchkin named Jasmine and a domestic medium-hair named Boo. When not working, she enjoys attending musical concerts of all types, cooking & baking, trips to the beach with her dog, sewing, reading, and antique shopping.